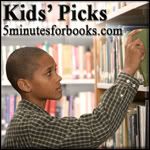 You know how I said I
was going back
to Oregon from Texas? Well, that didn't quite happen. Instead my boys came to Texas to be with me and the family! So here we all are, camping out and spending time with my dad, and reading whatever books we find on Nana's bookshelves. We've scoured the place and one of our favorite finds this week is a book that has particular meaning to me. Because I grew up with it? No. Because I like the message? (Well, I do, but . . .) No. It has particular meaning to me because I know the illustrator,
Paula Becker
.
What I Like About You
is the story of a kangaroo who is being assured that he is loved and cared for by his creator. It is a message to the young reader, affirming that they have great worth and value.
"God knows all about you, and He smiled when you came.
He delights in your laugh and the sound of your name."
(As you can see, the story/statement is made in rhyme.)
It is a beautiful message for young children to hear, know, understand and believe.
I'm quite fond of this book.
And the illustrations!? AWESOME!
Paula Becker
has a unique style. I'd say it's whimsical, cartoonish (yet cuddly) and
HAPPY
. I have never seen anything that she has drawn that hasn't left a smile on my face. I can't say that I make a general habit out of following illustrator blogs, but
I do
follow Paula's
. I do that because I know her, yes, and because I like her work. Honest and truly. I'm excited to revisit this book that she played a part in creating
and I encourage people to check it out!
This book has a message that is worth sharing and hearing. Perhaps, just perhaps, this book is not
just
for kids after all!