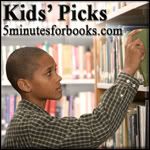 Yes, we freely admit it. We are bent on brainwashing our children. Subtly, of course. A little
Narnia
here, a little classical music there and we're well on the way towards having children who look, act, think and have preferences just like us.
It's all part of the plan folks, it's all part of the plan
. Yes. We're evil that way.
Behold our latest attempt:
Story of the Orchestra
:
Listen While You Learn About the Instruments, the Music and the Composers Who Wrote the Music!
is a book that makes Jonathan very, very happy. See, I'm not a classical music fan myself but Jonathan really,
really
is. His mother was a music major in college, majoring in piano performance. (Coincidentally, my dad was a music major at the same college at the same time. Our parents had mutual friends but never met.) My mother-in-law passed her love of classical music on to her son. (My dad passed his love of the Beatles and other more offbeat things on to me.) Jonathan is a skilled musician now in his own right which is something I absolutely love about him! Therefore I have no real and/or solid objections to our own children being in tune with such things.
To quote Jonathan in regards to
Story of the Orchestra
: "This is the BEST children's book on the orchestra that I have ever seen!" (It's a
Workman
book so I really wasn't surprised but still.)
The book is divided into parts. Part I gives a personal overview of the various composers and Part II covers the orchestra instruments, piece by piece. The author of this book, Robert Levin, strives to make classical music as appealing to the modern young audience as he possibly can, utilizing cartoons, quips and quotes to draw the reader in. Furthermore, the book comes with a CD that offers snippets of the great works to familiarize the children with the various composers and their styles. Each page includes a note telling you which track to play on the CD to teach by ear as well. It also includes selections of music that highlight the individual instruments so that the reader can learn to identify the specific sounds made by each. It is very well done and Jonathan will tell you that the pieces of music that they selected are of good quality and did not pain his ear to hear them. (That's actually saying quite a lot!)
My son (aged 2 and one half years) didn't pick up on any of the cutesy things the book has to offer. No, instead I sat him down in front of the CD player with a copy of this book. He listened to the CD for over half an hour. He wanted me to "Play the oboe!" while he looked at the picture of said instrument. Then he wanted me to "play the harp!" and so on and so forth, with extra special attention given to the violin (his favorite instrument, apparently). I left the room and
HE KEPT LISTENING
, slowly turning the pages and noting the differences between the double bass and cello.
Oh, I kid you not
.
This book is awesome. Even
I
think it's great because it has managed to capture Bookworm1's attention and he truly enjoys it. I'm all for him enjoying the things that daddy enjoys.
If you are looking for a good way to introduce your children to the orchestra and classical music - do consider this book. It is a quality resource to have on hand. I would not be allowed to say such things on this website if they were not true. (Trust me. Jonathan would forbid it!)
And once again we've succeeded in a little brainwashing.
However, I would like to draw the line at opera. Seriously people. Doesn't it give you a HEADACHE?! Apparently daddy and Bookworm1 were out driving around town listening to opera together. Subsequently, I got into the car and changed the music. Bookworm1 shouted out from the backseat, "No! I want to listen to opwa!!!" That is just plain scary.