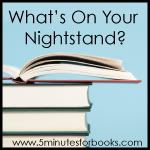 This month my stack is AMAZINGLY PATHETIC. I'd been trying to give myself little bite sized chunks to work with on a monthly basis, using Nightstand as a way to think in baby steps. However, this month I feel like my Nightstand just crumbled under the weight of a kabillion books and I don't even know where to begin picking up the pieces.
Mostly, I've just tried reading a little bit of everything, trying to cover all my bases. Doesn't really help in the sanity department, but at least I'm not drowning.
I think
.
The DELIGHTS of my reading life are currently the following: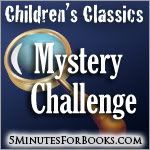 I still feel like I should be reading something other than Anne and mysteries though and so there are books on the fringes but my focus at the moment is on these fine young ladies:
Beyond them, I'm trying to hit the following titles:
Becoming Spiritually Beautiful: Seeing Yourself from God's Perspective
An Experiment in Criticism (Canto)
And I WILL be reading
Esther
which is part of the Great Lives Series by Charles Swindoll that I've committed to reading during 2010.
Click here to read my
review of David
, which is the first book in the series and the one I just finished reading.
I'm excited to be reading this series with Jonathan as it gives us plenty to talk about between the two of us and I'm also excited to share it around these parts. I'm really glad to be giving myself a month to read each book in the Great Lives series as it allows for me to take each book in small chunks so that I can better glean and learn.
I have a smattering of other books scattered all over my house but these are the ones screaming for my immediate attention so they'll get the mention on this month's Nighstand.
As a reminder, this past month I read and wrote a
review of Thicker Than Blood
, by C.J. Darington. There is still time to enter the contest to
win a copy for yourself
-- and add it to your overflowing nightstand, no doubt! (Ahhh, the beauty of having too many books!)
In the meantime, what are you reading? I'm excited to find out! Link up your What's On Your Nighstand post over at
5 Minutes for Books
and join in with us in sharing what has your attention these days.