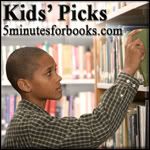 We've been doing a lot with
our library
lately and just returned home with another stack of books yesterday. (There are books littering the floor of our home. Literally. I'm trying to sift through books as quickly as possible because I think books are what is making our house messy at the moment!! Is that a bad thing? You tell me.)
One book on the living room table is a new one from
WaterBrook Multnomah Press
entitled
The Dragon and the Turtle
.
I pulled this one out to read with Bookworm1 (age 3 1/2) and it received an instant request for a re-read. (We've read it quite a bit, actually!)
This tells the story of Padraig the Dragon who befriends Roger, the lost turtle. Roger has lost his home while out on a pirating expedition. Padraig befriends him and helps search out and find Roger's home by flying over the island. He is on the look out for a brown home that sounds like singing, smells like cookies, and tastes like strawberries (from the bushes out front.) The key verse surrounding this book is Proverbs 17:17 which says, "A friend loves at all times, and a brother is born for adversity." There is a small study guide after the story which prompts children to think about what it means to be friendly and helpful towards other people.
The illustrations by Vincent Nguyan are perfect for the story. He gives the dragon a friendly look and feel, making both Padraig and Roger look like baby versions of the animals. This is appealing to my three year old who has recently dubbed all baby animals as being "so cute." At the very end of the book there is also a recipe for Chocolate Chip Snappers for anyone interested in a chocolate fix!
Thanks,
WaterBrook
for the opportunity to check out this new book!
Next up!
Some time back I said that I was going to talk about Christopher Churchmouse and I haven't gotten around to it quite yet.
A few years ago I stumbled across a copy of
The Christopher Churchmouse Treasury
and snatched it right up! Growing up, Christopher Churchmouse was a bit of a celebrity in our house, given that my brother is named Christopher. Finding a cute little character to teach some moral and Biblical lessons no doubt delighted my mother to no end. I, of course, liked the name but also just enjoyed the mouse and remember reading these books with my brother when he was 4-6 years old.
I picked up this copy of the
The Christopher Churchmouse Treasury
and tucked it away until just recently. Figuring Bookworm1 was about ready for them, I pulled out the book and I was not at all disappointed by his reaction to the stories. The Treasury includes 6 Christopher Churchmouse stories: Rainy Day Rescue, A Load of Trouble, The Shiny Red Sled, A Flood of Friends, A Short Tail and The Tattletale Tongue. Each one focuses on a specific Bible verse and shares a lesson through the Churchmouse interactions with each other and their friends.
Written by Barbara Davoll and illustrated by Dennis Hockerman, these books originally appeared in the late 1990's. They are kind of hard to find these days, but I highly recommend them should you stumble across them. Davoll and her husband apparently have (and do?) operate a Christopher Churchmouse ministry to connect with children. You can learn more about that
on their website
if you'd like.
In the meantime, if you want to check out what other books are littering our floors, our tables and every chair in the house - visit
Reading My Library
to see what we've been hauling home recently!