Today's Booking Through Thursday looked fun so I'll jump in!
This week's
Booking Through Thursday
asks the following question:
What books did you get for Christmas (or whichever holiday you may have celebrated last month)?

Do you usually ask for books on gift-giving occasions or do you prefer to buy them yourself?
This year I received a shocking low quantity of three books for Christmas. I don't think that I've ever received less than 5. But apparently I'm becoming harder to shop for in the book department. ;D I do LOVE receiving books, but I admit that it's hard to know what I have and have not read (or own) and might like. The books I DID receive were fabulous and post-Christmas I,
well
, gifted myself with some titles that I was looking forward to. (I do a really good job gifting myself with books. Are you surprise?
Not
? What?)
These are the books I did receive:
I can't wait to pounce upon
An Experiment in Criticism
but in the meantime, this week I've been getting ready for this: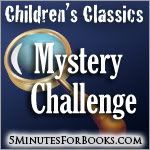 And the above mentioned carnival is what I've been gifting myself for. Ready for it? It starts next Tuesday....(or, in my case, it starts Monday)!